Spotted: New Designers
This year we also took a trip to London to spot some up and coming creatives from over 3000 on display at New Designers.
Katie Taylor's collection of enamelled and etched vessels is uniquely formed. Katie designs each piece as an interpretation of an abandoned room.
From Duncan of Jordanstone College of Art & Design we spotted Oscar Copping, Dione Bowlt and Callum Wilson. Oscar produces elegant, minimalistic, functional ceramic designs that he hopes bring joy to everyday tasks.
Dione Bowlt uses porcelain, silver and gold to make miniature environments to symbolise the ecological impact of climate change.
Callum Wilson creates contemporary textiles for domestic interiors using traditional craft techniques as he is passionate about producing durable designs.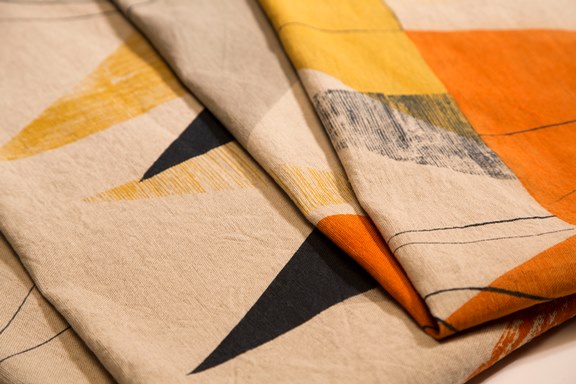 Charlotte Tracy graduated from UCLan and specialises in creating industrial, geometric jewellery inspired by contemporary architecture in London.
Hayley Jayne Kennell graduated from DeMontfort University and exhibited beautifully illustrated, decorative ceramic vessels.
We hope you enjoyed looking at our selection of favourites as much as we did! Help support the promising talent by coming along to Lauren Kelly and Charlotte Frith's pop-up shop in September and Verity Howard's exhibition in February.