SEED: Our winner
We're really excited to announce that James Donegan won our architectural design competition with his impressive structure, SEED (below).
The competition was tough, with 26 entries which showed ambition, skill and innovation. You can still view our proposals in our previous post. SEED is inspired by the change in seasons which will occur throughout the exhibition (February – May), and the structure itself resembles a budding flower straining towards the light of our glass roof.
We're really excited to be working with Fab Lab Manchester on this project – James will be using Fab Lab's digital CNC Router to cut the plywood structure, and will be constructing it on site here at Manchester Craft & Design Centre. Watch this space for installation shots!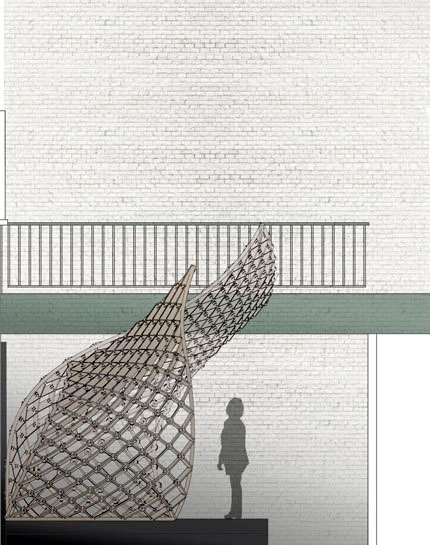 We'll be launching SEED officially on Saturday 21 February from 2-5pm with tours, family activities, refreshments and live music – please join us if you can! SEED will be on display here until 9 May.
Congratulations to our two runners up too: Ed Butler & Frances McGeown with 'Wunderkammer' (directly below), and Gillian Harrison & Luke Petty's 'Follow the Thread' (below Wunderkammer).
Lastly a big shout out to the winner of our visitor's vote. Drumroll please…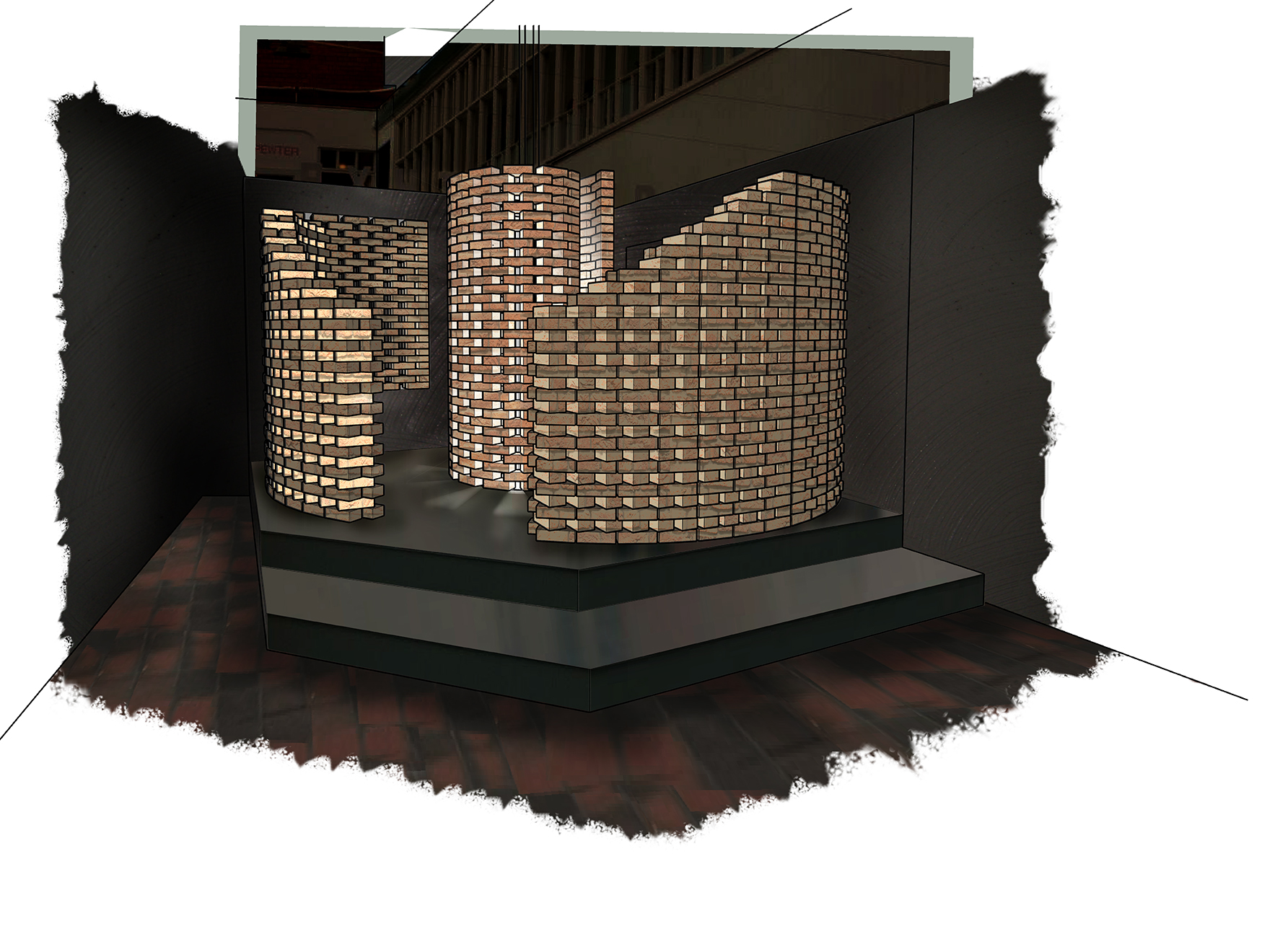 It's Luke Allbrighton & Adrian Wong's 'Brick Bright Light'. Congratulations! A whopping 2032 people voted in total across the 26 entires.
Thank you to everyone who submitted proposals for the competition and those who've helped make the project a success so far. We can't wait for the next stage to begin, bring on the build!