Our makers latest creations
As promised, here is an update on the latest pieces created by our wonderful resident makers!
Helen Tiffany Glass's studio sharer, Suzanne Claire, creates unique french knitted and crocheted jewellery, such as this stunning brooch and necklaces that she produced by french knitting fine wire.
Over at Kaper, Kate creates charming paper sculptures such as these quirky, characterful hatted owlets!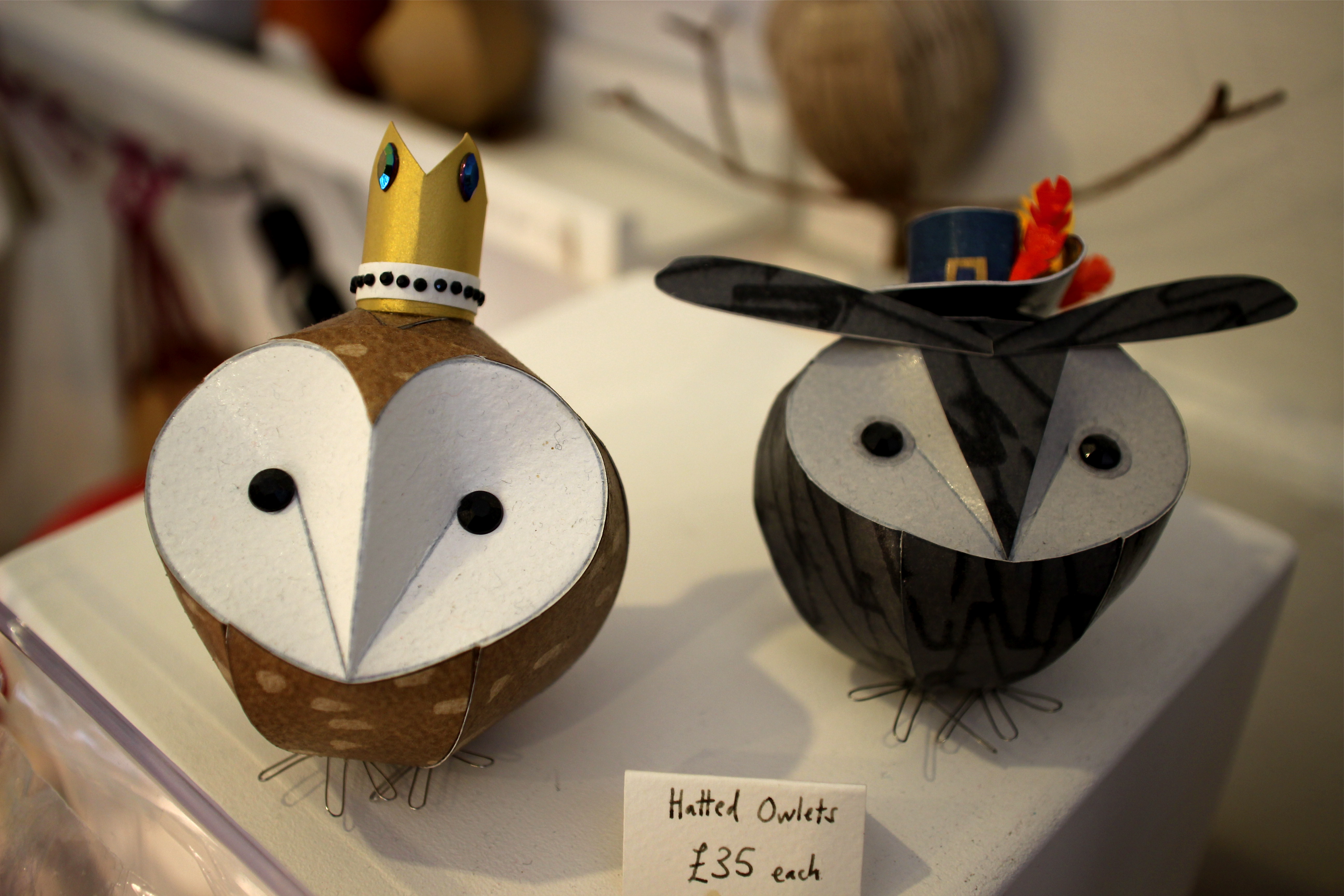 At Tracey Birchwood's contemporary jewellery studio, she has created a jewellery collection by intricately wrapping fine wire around porcelain. Have a look at her beautiful selection of cufflinks.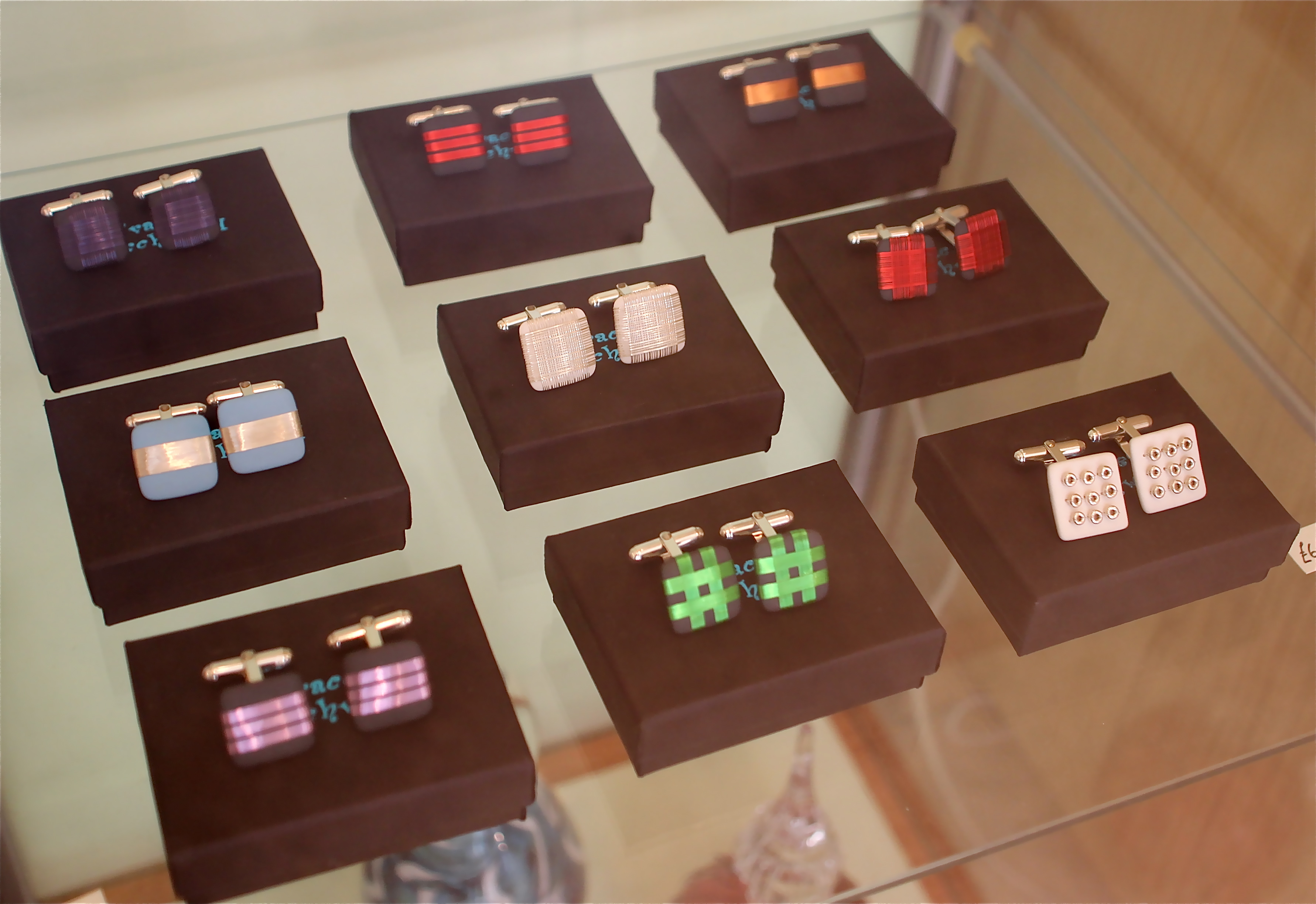 Tom and Katie create original digital art prints based on urban landscapes, featuring images that are representative of the city. They also create bespoke and custom prints.
At fir + wren at Holm, Susan has created a collection of wool scarves that can be customised with her delightful selection of illustrated brooches.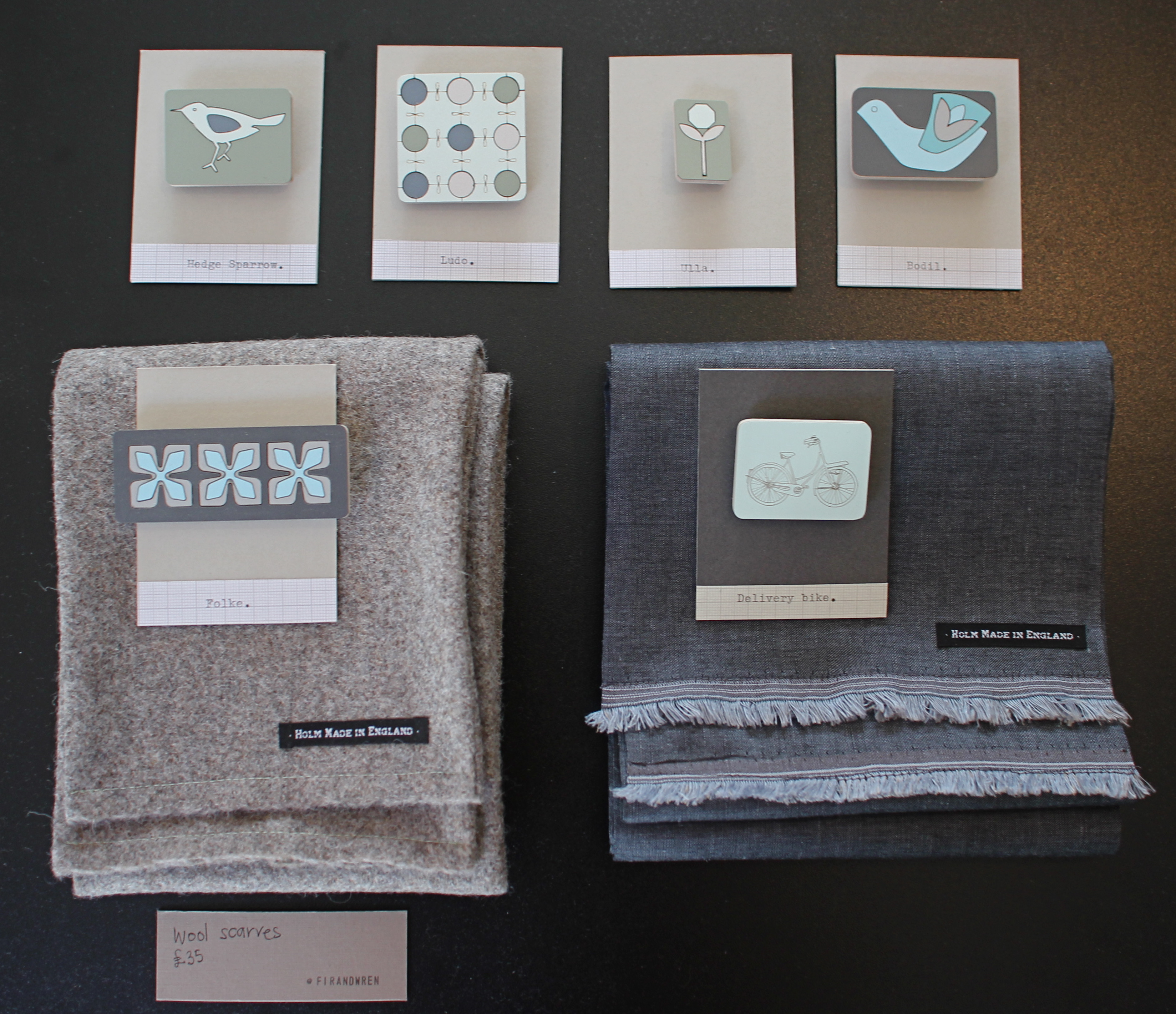 Studio 1 is a hub of creativity, featuring large scale abstract paintings, contemporary jewellery and unique painted illustrations. Some of their most recent pieces are an illustration of Castlefield and a large, abreast patterned painting.
Today Linzi Ramsden has been working on her 'Origami' ceramics collection. She starts by rolling the origami into the porcelain clay and cuts into the pieces and then starts a long process of repeatedly dying and firing the clay. We can wait to see what they look like when they're finished!
Lee has also been busy today in his ceramics studio and he has just finished this stunning, geometrically patterned porcelain vase.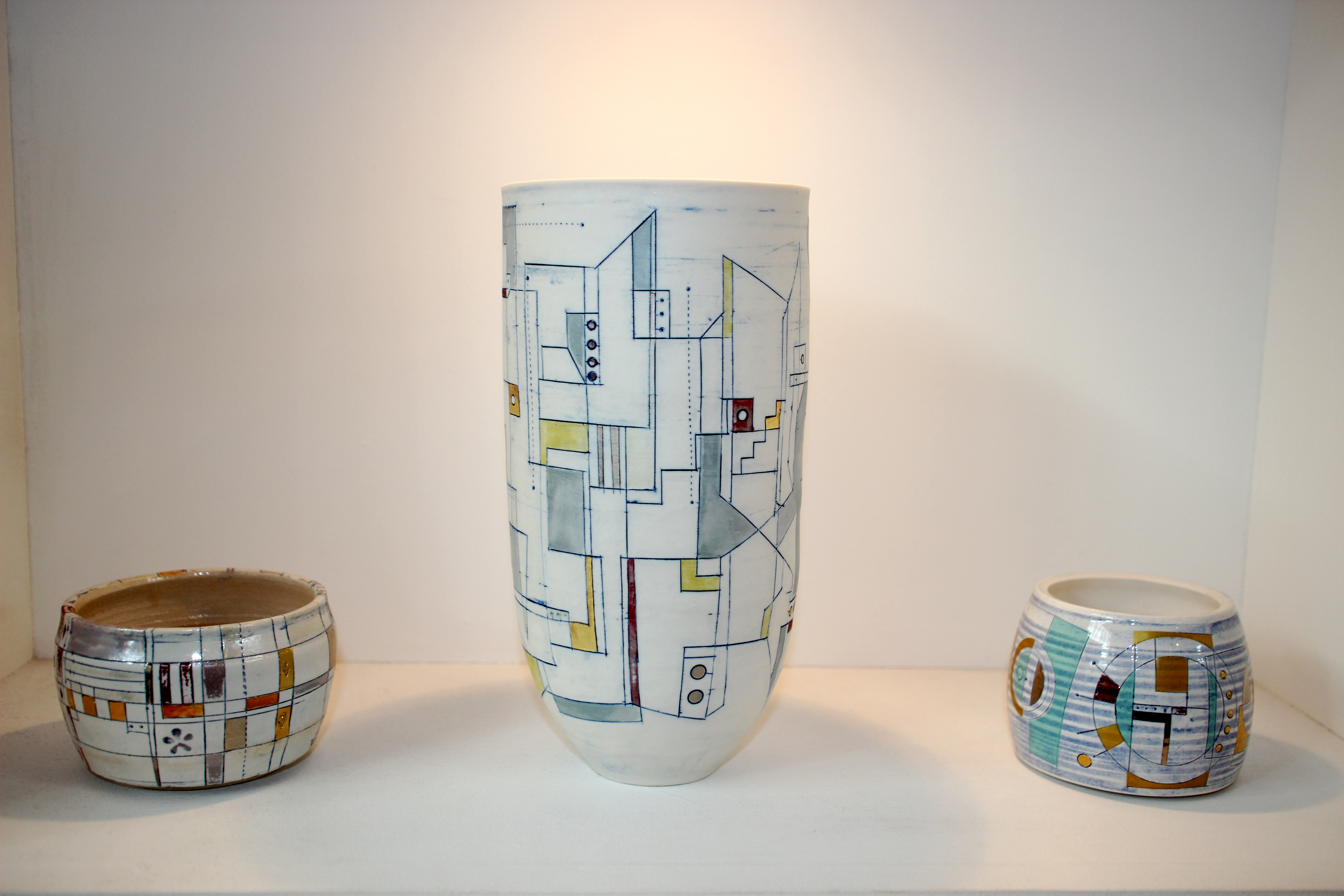 Anne from RA Designer Jewellery is a bespoke jewellery designer who specialises in designing wedding and engagement rings. She recently created this exquisite 18ct white gold, diamond and citrine engagement ring.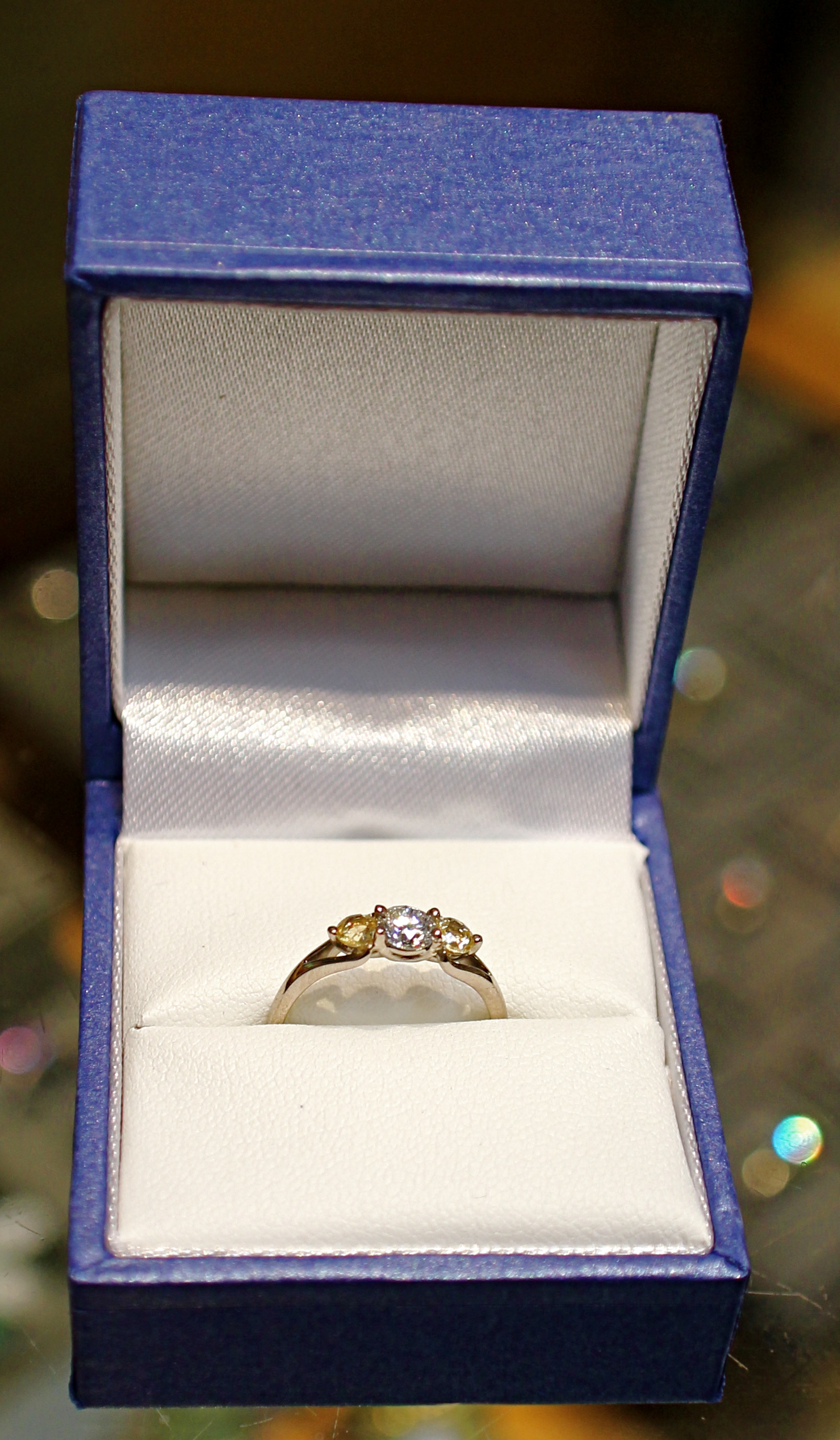 Seen something you like? Come in and have a browse. We are the place to make, see and buy contemporary craft and design in the North West. And if you're feeling peckish, come and sample some of Oak Street Cafe's many yummy cakes.