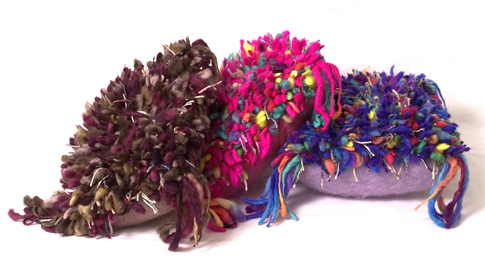 EXHIBITION : October 29, 2004 — January 14, 2005.
Branching Out
October 29nd 2004 – January 14th 2005
In partnership with Brewery Arts, Cirencester
More than 300 individually made pieces of work, shown for the first time in the North West. Beautiful craft to buy from 16 makers based at Brewery Arts in Cirencester spanning textiles, ceramics, wire, glass and more.
Branching Out is the first touring exhibition from Brewery Arts, a multi-purpose arts centre in Cirencester. 16 artists resident at the centre have contributed work to the show, which makes its first stop in Manchester before touring to other venues nationally over the coming months. The small size of each business promotes exploration and innovation with makers constantly developing new work. This will refresh the exhibition as it visits towns and cities around Britain, reflecting the travelling journeyman craftsman tradition. All the work is for sale and all the makers welcome commissions.
All exhibitions & events
All exhibitions & events